Our first interns – Lucas en Madelief
Klien-IT-Systems BV is still a very young company. At the beginning of December 2020, we were therefore able to offer an official internship for the first time to the interns Lucas and Madelief. They were accompanied by Antonio Kouwenberg. Lucas and Madelief have been involved in the construction of Klien-IT-Systems for 10 weeks. They have been involved in, among other things; preparing an internal and external analysis and mapping the risks that Klien-IT-Systems will encounter now and in the future, whereby control measures and advice are also given. In addition, they helped with a marketing plan and business plan.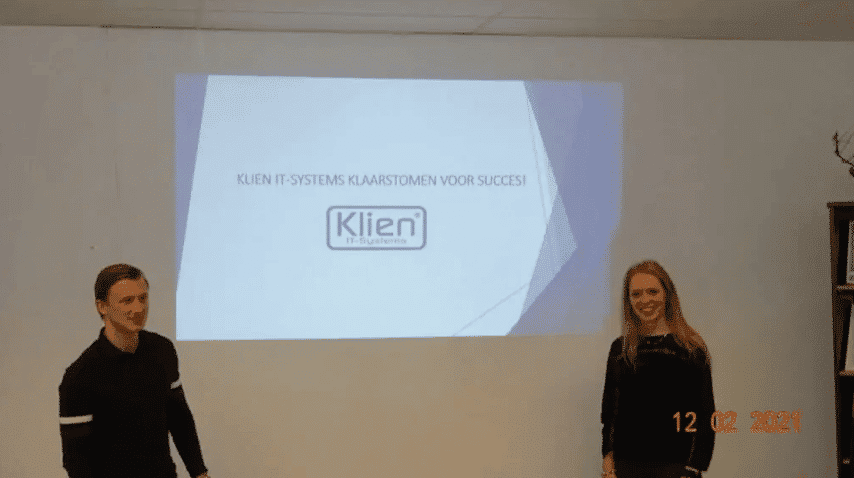 The internship period unfortunately came to an end last week. Lucas and Madelief concluded this with an extensive and extensive advice report. This report has been assessed by their educational institution, Avans Hogeschool in Breda, with an 8.5! For this our congratulations!
The internship period ended with a presentation by Lucas and Madelief and, as a result of the tradition of cleaning company Klien BV, the saberation of a bottle of champagne (see photos below).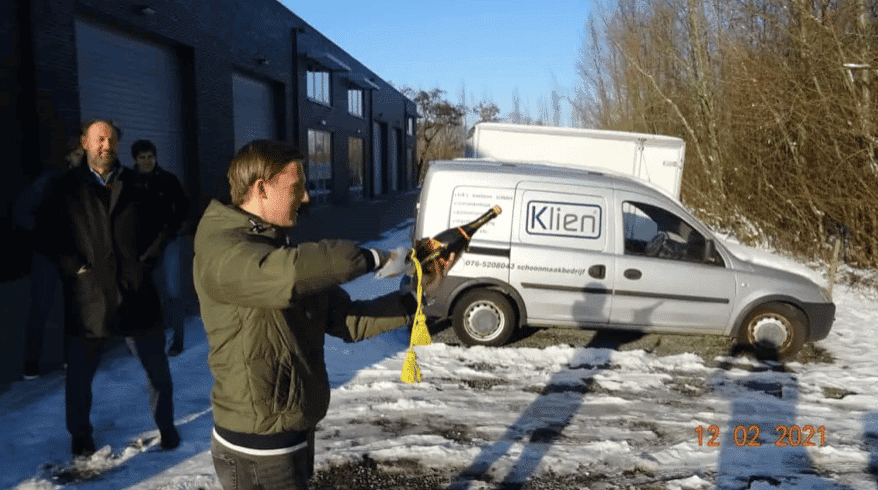 Read below how Lucas and Madelief experienced their internship at Klien-IT-Systems!
"We (Lucas Aalbers & Madelief de Laat) are fourth-year students of the Finance & Control program at Avans University of Applied Sciences in Breda and have completed our second graduation assignment at Klien-IT-Systems.
It was our first internship at a startup company. How very educational about this one