We have been developing our ERP system since 2014, the complete system had to be converted into a new frame. It could also use a more modern look and the system had to be able to support a customer base. In addition, since the beginning of 2020 we have also started developing an additional APP, which can be used on smartphone or tablet/iPad.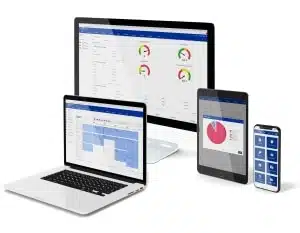 Recently our new website went online, here you can also follow our new developments. In addition, we have also made several video training courses, in which the system and the application are explained and shown. These can be found via links on our LinkedIn and Facebook pages.
In this way we keep you informed of the developments surrounding the system and the application. Despite all the developments, our principle continues to make it possible to innovate for every cleaning entrepreneur.
We are very proud of how the system has come to look, to get an idea of this you can watch our promo video. This can be found in the blog "New video training courses online!" or on our socials and YouTube channel.
Do you have any questions, or do you want to know more information about the ERP system and the application? Please take a look at our website (www.klien-it-systems.nl), contact us via info@klien-it-systems.nl  or call us on 076 – 520 80 43.
Are you interested in our system, then request a demo without obligation!
[/av_textblock]
[av_social_share title='Share this entry' buttons='' btn_action='' share_facebook='' share_twitter='' share_whatsapp='' share_pinterest='' share_reddit='' share_linkedin='' share_tumblr='' share_vk='' share_mail='' share_yelp='' yelp_link='https://www.yelp.com' share_five_100_px='' share_behance='' share_dribbble='' share_flickr='' share_instagram='' share_skype='' share_soundcloud='' share_vimeo='' share_xing='' share_youtube='' facebook_profile='' twitter_profile='' whatsapp_profile='' pinterest_profile='' reddit_profile='' linkedin_profile='' tumblr_profile='' vk_profile='' mail_profile='' yelp_profile='' five_100_px_profile='' behance_profile='' dribbble_profile='' flickr_profile='' instagram_profile='' skype_profile='' soundcloud_profile='' vimeo_profile='' xing_profile='' youtube_profile='' style='' alignment='' av-desktop-hide='' av-medium-hide='' av-small-hide='' av-mini-hide='' alb_description='' id='' custom_class='' template_class='' av_uid='av-3khl4h' sc_version='1.0']